Current Giveaways
Friday, January 13, 2012
I used to have all the blogs I follow and visit listed on my sidebar, but really, it started to get so long.... And I figure this will be more organized.
Of course, if your blog is not listed below, and you'd like to do a link exchange (or have me post your blog "button"), either leave a comment OR
email me
with 'BlogRoll' in the subject line!
A: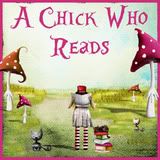 A Chick Who Reads
Addicted to Romance
Alaine-- Queen of Happy Endings
All I want and more...
Anna's Book Blog
B:
Bewitching Book Tours
Book Binge
Book Junkie
Book Reviews by Jess
Book Sniffers Anonymous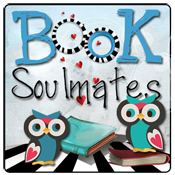 Book Soulmates
C:
Casablanca Authors
Cocktails and Books
D:
Demon Lover's Books & More
E:
E.H. on Books N' More
Ellz Readz
F:
Fantastic Book Reviews
G: 
Goddess Fish
Guilty Pleasures
H:
J:
Just Another Book Addict
K:
Katie's Book Blog
L:
Lovin' Me Some Romance
M:
Michelle's Book Blog
N:
Night Owl Reviews Blog
Nikola's Book Blog
O:
Outlandish Dreaming
P:
Paradoxical
R:
Romance Book Wyrm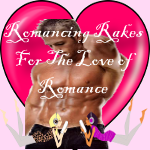 Romancing Rakes for the Love of Romance

Read Now Sleep Later
Red Hot Books

S:
Sapphire Romance Realm
Scribe's Scroll
Shooting Stars Mag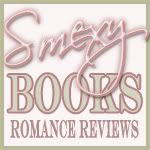 Smexy Books Romance Reviews
T:
Talk About My Favorite Authors
The Bookologist
The Cracked Spine
The Eclectic Reader
The Obsessive Reader
The Shady Glade
The Story Siren
The Zoe-Trope
There's No Such Things As Too Many Books
Tracy's Place
U:
V:
W:


~~~
Enjoy!
Until Next Time,

*TBQ's Book Palace is a member of both the Amazon and Barnes and Nobles affiliates program. By using the links provided to buy products from either website, I receive a very small percentage of the order. To read my full disclosure on the matter, please see this post!
I'm
tagged: own, currently-reading, romance, and paranormal

Networked Blogs

Find Me Online!
My Rating Scale
5 Stars= Fantastic. Perfect rating, and a must read for anyone!
4.5 Stars= Great--- highly recommended!
4 Stars= Good, a very enjoyable read.
3.5 Stars= Nice, quick read.
3 Stars= Okay, about average.
2.5 Stars= Eh....Not the worst, but below average.
2 Stars= Borderline fail...Something was missing!
1.5 Stars=I didn't like it.
1 Star= Major flaws.... Or not my cup of tea, depends on how you care to look at it...
0.5 Star= DNF or DNE (did not enjoy--- at all).

RAK
This is a great event--join to share the love of books with other bloggers, sending and receiving RAKs!
My RAK Wish List

Visitors to the Site
Web Counters
Since December 19th, 2008